i made cookies that looked like FINGERS. and they were good.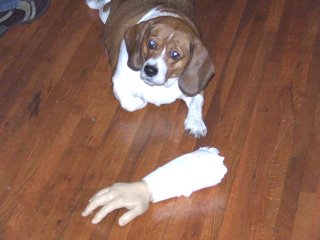 Oh Dixie! The HORROR!!!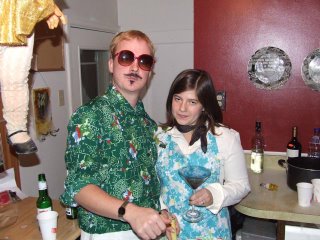 Christoph (once missing, now found) and his lovely wife, Allison.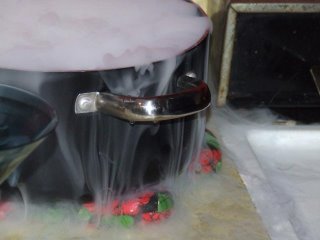 Dry ice kicks ass. Thanks, Terry!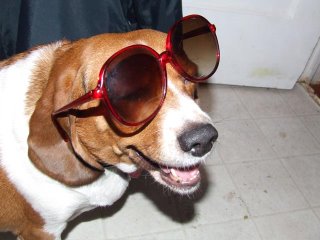 I don't know how, but Christoph got my dog to wear glasses. And she's HOT.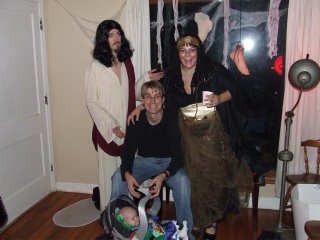 From left, Jesus H. Christ (the H is for Henry, right?), Dylan, Elliott and Mary Magdalene.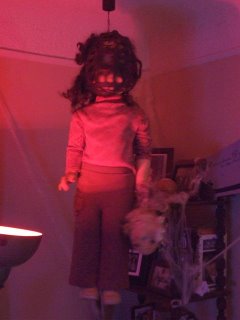 One of the many dolls that are hanging in our living room.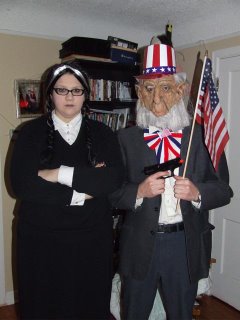 We're the cutest couple EVER.
Dustin's fine handiwork in our yard. (The creatures even move!)
My pet.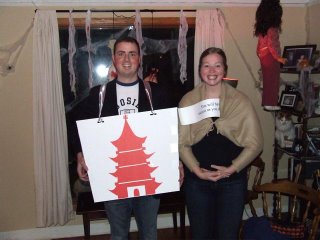 My sister and her boy. CLEVER KIDS!